What Will Happen on Monday?
Published on September 18th, 2011 11:04 pm EST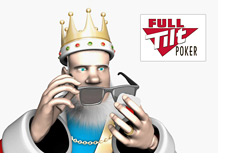 The AGCC (Alderney Gambling Control Commission) is set to resume the Full Tilt Poker hearing in just a few hours (9 am London time).
The hearing is set to be held in the Plaza Suite at the Riverbank Park Plaza Hotel in London.
If you were thinking of attending today's hearing, don't bother - the AGCC has already announced that the hearing will continue to be held "in camera", which means that the public will be unable to attend.
There are basically three things that could transpire at today's hearing:
1) Full Tilt Poker is given another extension in the hopes of securing a deal
2) Full Tilt Poker has their license terminated by the AGCC
3) Full Tilt Poker has their license reinstated by the AGCC
#1 is a heavy favorite at this point - Full Tilt Poker recently released a statement in which they said that they had hired a financial advisor (Sea Port Group Securities, LLC) to help find an investor. It stands to reason that they would ask for another extension, since they obviously haven't found an investor as of yet (unless something miraculous is going to be announced on Monday morning).
There is also a chance that the AGCC runs out of patience and decides to pull the plug on the Full Tilt licenses, but this seems pretty unlikely at this point.
There is also the slim chance that the AGCC decides to re-instate the Full Tilt licenses tomorrow. The two scenarios in which this could take place - 1) Full Tilt's lawyers convince the AGCC to allow the site to re-open outside of the United States 2) Full Tilt announces that they have secured an investment. Don't hold your breath on either of these scenarios taking place, especially #2.
--
We'll have another article once the Full Tilt Poker hearing concludes on Monday.
--
Filed Under:
Online Poker Rooms
|
UIGEA
|
Poker Legal Issues