Silence After Monday's Full Tilt Poker Hearing
Published on September 19th, 2011 3:45 pm EST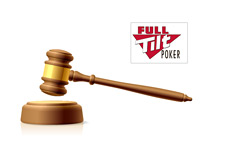 It's now a little after 7:30 pm in London, which means that the first day of the Full Tilt Poker hearing has now drawn to a close.
Today's hearing was held "in camera", which means that the public was barred from attending.
As of this moment, there hasn't been any sort of press release issued by the AGCC (Alderney Gambling Control Commission).
According to the Quadjacks.com Twitter feed, the hearing may end up being quite long:
"Update: room @ Park Plaza booked for 48 hours, possibly till Wednesday. Hearing today expected to end by 5pm local time, though not certain."
The AGCC was also careful to keep the private meeting private:
"Also, two security guards have reportedly been appointed by the AGCC to patrol the hearing premises."
--
There were no members of the public present at the meeting, so nobody really knows what happened. Are the two sides meeting again on Tuesday? Did the hearing come to a conclusion today? If so, what was the result?
If I hear anything over the next couple of hours, I will update this page.
Edit
: a source (that wishes to remain anonymous) who is close to the situation said that "nothing happened of substance today" and that the hearing will continue on Tuesday.
Source:
Quadjacks.com Twitter Feed
--
Filed Under:
Online Poker Rooms
|
UIGEA
|
Poker Legal Issues