Will Full Tilt Poker Have Its Licenses Revoked?
Published on September 22nd, 2011 3:17 pm EST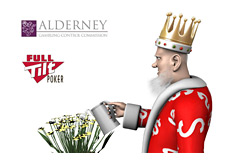 It's currently 8:10 pm in London.
Many people (including myself) thought that the AGCC (Alderney Gambling Control Commission) would have rendered their decision on Full Tilt Poker by now.
So far, not a word from the AGCC.
Late last night, Jeff Ifrah, one of Full Tilt Poker's lawyers, made an impassioned plea to Full Tilt Poker's customers via 2+2. Contact the AGCC, he said, and encourage them to delay any ruling for a minimum of 30 days.
After the DoJ amended their civil complaint earlier in the week, it was widely assumed that the AGCC would be much more likely to yank Full Tilt Poker's licenses permanently. According to Ifrah, a promising investment group is far along in the due diligence process and has actually signed a letter of intent. Ifrah warned that a negative ruling from the AGCC could result in the failure of a possible deal.
There is no word as of yet as to whether or not this last second plea has been successful, as the AGCC is not talking.
According to Ifrah, the letter of intent is valid until September 30th. Here is what
he told eGaming Review
about the letter:
"There are terms within the letter of intent which are binding and terms which are not, and they are able to walk away, but no other investor has invested as significant an amount of resources and time as this group."
Ifrah also added that there "remain three parties involved in discussions to invest in Full Tilt Poker."
--
Hopefully we hear something on Friday..
--
Filed Under:
Online Poker Rooms