The AGCC Elects to Revoke Three FTP Licenses
Published on September 29th, 2011 11:05 am EST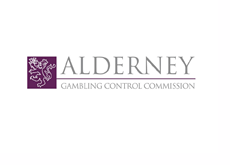 The last minute plea by Jeff Ifrah didn't work.
Earlier today, the AGCC (Alderney Gambling Control Commission) released a press statement in which they announced that they had voted to terminate three Full Tilt Poker licenses - Vantage Limited, Filco Limited and Oxalic Limited.
A fourth license (Orinic Limited), which is a "recently added geographic sub-division of the FTP poker room", remains suspended.
The AGCC alleges that over the course of the six day hearing, "it emerged that FTP had fundamentally misled AGCC about their operational integrity by continuously reporting as liquid funds balanced that had been covertly seized or restrained by US authorities."
According to the AGCC report, Full Tilt Poker had been counting money that had been seized by the Department of Justice over a multi-year period as cash on hand.
The AGCC alleges that Full Tilt Poker engaged in "serious breaches of AGCC regulations" including false reporting, unauthorized provision of credit, and failure to report material events."
Before the AGCC reached their decision, Full Tilt Poker attorney Jeff Ifrah contended that a negative AGCC decision could very well result in a potential company-saving deal being derailed. The AGCC begs to differ:
"It is important to note that the revocation of FTP's licenses does not, as has been suggested, prevent a reactivation of the business under new ownership and management."
Source:
AGCC Media Release - September 29th, 2011 (*.pdf)
--
Filed Under:
Online Poker Rooms
|
UIGEA
|
Poker Legal Issues