Report: Groupe Bernard Tapie Hires a Closer
Published on October 17th, 2011 8:27 pm EST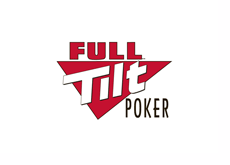 According to a recently released report on Gaming Intelligence (link below), Groupe Bernard Tapie has hired the same lawyer who negotiated the Party Poker/DoJ and Neteller/DoJ settlements.
Shortly after the AGCC revoked three of Full Tilt Poker's licenses in late September, Groupe Bernard Tapie and Full Tilt Poker announced that they had signed an acquisition agreement.
This acquisition agreement had several conditions. The biggest? A favorable resolution with the Department of Justice would be needed before the deal would ever move forward.
Shortly after the acquisition agreement was announced, negotiations between the Department of Justice and Groupe Bernard Tapie began. The negotiations between the two sides are expected to last weeks and even months, as there are a number of big questions that need to be answered. What will happen to all of the money that the Department of Justice has already seized? How big of a fine will Full Tilt Poker have to pay? Will Full Tilt Poker be able to re-enter the United States is online poker legislation is eventually passed?
--
Anyways, Groupe Bernard Tapie has now taken the step of hiring the same lawyer that negotiated the Party Poker and Neteller settlements with the Department of Justice.
In April of 2009, Party Poker agreed to pay $105 million to settle with the US government. The DoJ allowed Party Poker to pay the fine in instalments - as a matter of fact, Party Poker won't be done making their payments until September of 2012.
In July of 2007, Neteller agreed to pay $136 million to the United States to settle their legal situation. The US government kept $60 million that they had already seized, plus Neteller had to make further payments of $40 million and $36 million.
Source:
GamingIntelligence
--
Filed Under:
Online Poker Rooms