Donald Trump and Hedge Fund Manager Looking to Team Up on Online Gaming Venture
Published on October 19th, 2011 10:45 pm EST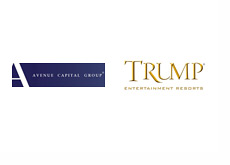 According to Businessweek.com (via Bloomberg), Donald Trump is looking to get involved in an online gaming venture if online poker legislation is passed in the United States.
According to the article, Trump, a hedge fund named Avenue Capital Group and Trump Entertainment Resorts Inc. "will form an Internet gaming joint venture should U.S. regulators permit such businesses to operate".
Marc Lasry, who runs the $12 billion Avenue Capital Group, is an avid poker player who has reportedly hosted high stakes games involving some of the biggest names in the hedge fund industry, including the likes of David Einhorn and Kenneth Griffin.
According to Wikipedia.org
, Lasry has a net worth of approximately $1.4 billion.
The article claims that Trump Entertainment Resorts Inc. (which is controlled by Avenue Capital Group) would hold a 10% stake in any online gaming venture. Avenue Capital Group would reportedly provide the starting capital, while Trump would lend his name to the venture.
--
This is good news for online poker players currently living in the United States.
The more rich and powerful companies that plan on opening online poker ventures in the United States, the quicker legislation will get passed.
With Caesars Entertainment, MGM Resorts International and others all pushing for changes to current laws, it seems as though something will happen sooner rather than later. Money talks.
Source: Businessweek.com -
Trump Teams With Avenue's Lasry in Online Gaming Venture
--
Filed Under:
Other Poker News