AP/UB To Liquidate, Reimburse Players?
Published on October 28th, 2011 1:13 am EST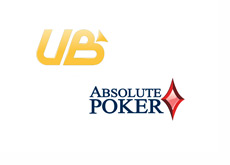 The KGC (Kahnawake Gaming Commission) issued a press release earlier today titled "Absolute Poker/UB.com".
According to the press release, Blanca Games Inc., operating as Absolute Poker and UB.com, has proposed liquidating the company's assets and distributing the proceeds to players.
According to the KGC, the proposal "has been presented to the SDNY for consideration and approval". (Note: SDNY = US Attorney's Office for the Southern District of New York).
The press release closes:
"The Commission's foremost concern in this matter has been, and remains, the reimbursement of both US and non-US players, as quickly and completely as possible.
To avoid further prejudice to affected players, the Commission has demanded that all parties complete their discussions and implement a reimbursement solution without further delay."
--
There is no indication as of yet as to how much AP/UB players could hope to recover if the liquidation proposal is accepted by the SDNY.
Source: GamingCommission.ca -
Absolute Poker/UB.com (*.pdf)
--
Filed Under:
Online Poker Rooms