Groupe Bernard Tapie and DoJ Reportedly Reach Deal
Published on November 1st, 2011 3:31 pm EST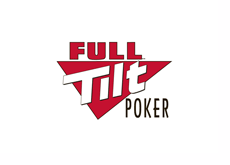 According to a report from Subject: Poker (link below), Groupe Bernard Tapie and the US DoJ (Department of Justice) have reportedly "reached a deal in principle" regarding Full Tilt Poker.
The Department of Justice has not confirmed the deal as of yet, and the exact terms of the deal have also not yet been released.
According to Subject: Poker, the following email was sent out by Ray Bitar earlier this morning:
"Dear members,
I am pleased to announce that today the Department of Justice and Groupe Bernard Tapie have reached an agreement in principle regarding the acquisition of the companies comprising FullTiltPoker. My understanding is the deal provides that in exchange for an agreed upon payment by GBT, and a GBT commitment to assume responsibility for payment of ROW players, DoJ will reimburse US players and settle the outstanding civil litigation with the companies comprising FTP. Beyond these conditions, issues like the time frame and process for repayment of players remain unclear at this point and time.
With DoJís consent now in hand, GBT may now proceed to finalize an agreement to acquire the companies or assets that comprise FTP.† That agreement will very likely address the status of your shares or interests in the successor company. When I receive that agreement, I will coordinate with our attorneys to ensure† the terms of that proposed agreement will be shared with the membership and voted on.
-Ray"
After the deal is finalized between Groupe Bernard Tapie and the DoJ, Groupe Bernard Tapie can then move forward with the acquisition of the companies that comprise Full Tilt Poker. It's hard to imagine that any of the current shareholders of Full Tilt would vote against any deal.
In terms of players getting their money back, here is what Subject: Poker had to say:
"Subject: Poker†has confirmed from numerous sources that, if shareholders agree to GBTís proposal, Groupe Bernard Tapie will assume responsibility of Full Tiltís debt to non-US players and the US DOJ will set up a fund to repay US players. We do not know at this time what the timeline for such repayment will be."
--
I would expect the DoJ to make some kind of an announcement shortly. It will be most interesting to hear:
1) When and how US players will get their money back from the DoJ
2) How big of a fine is going to be paid to the DoJ
There are still a number of issues that will need to be ironed out (licenses, etc), but the Department of Justice was always the biggest roadblock to a deal getting done.
Source: Subject: Poker -
Breaking: GBT and DOJ Strike Deal, FTP Sale Pending
--
Filed Under:
Online Poker Rooms
|
UIGEA