Laurent Tapie Confirms Tentative Agreement with US DoJ
Published on November 2nd, 2011 1:48 pm EST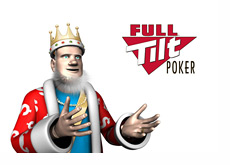 In an interview with Igamingfrance.com (link below), Laurent Tapie confirmed that a "tentative agreement" between Groupe Bernard Tapie and the US Department of Justice had been reached.
Tapie also said that a "final agreement", which would include repayment terms and other details, is currently being finalized and should be signed "in the next 15 days".
Don't expect to hear anything from the Department of Justice until the deal is finalized and signed. Full Tilt Poker's shareholders still have to vote on the deal, but that is expected to be just a formality at this point. Once the deal has been signed, expect a press release from the US Department of Justice, especially since they will apparently be handling the payouts to US players.
Laurent Tapie originally said that he wanted Full Tilt Poker to be back up and running by January of 2012. Even if the deal closes in mid-November, Groupe Bernard Tapie is going to have to do a great deal of work to get things up and running by January of 2012. To start, Full Tilt Poker still needs to secure a license. On top of that, there are many issues that need to be straightened out in regards to requested cashouts that never arrived, etc. etc.
--
There are still many, many questions that have to be answered. We should find out much more over the coming weeks as the deal moves closer to completion.
Source:
Igamingfrance.com
--
Filed Under:
Online Poker Rooms
|
UIGEA