Oral Agreement Between Two Sides Reached
Published on November 3rd, 2011 7:57 pm EST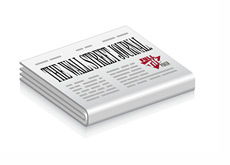 According to an article just posted on the Wall Street Journal's website, Groupe Bernard Tapie and the US Department of Justice have not yet completed a deal, but a settlement between the two sides is reportedly "close".
This is the first time that a major mainstream publication has commented on the potential settlement between Groupe Bernard Tapie and the Department of Justice.
According to Laurent Tapie's attorney Behnam Dayanim, the two sides have come to an oral agreement "that is in the process of being reduced to writing".
Full Tilt Poker attorney Barry Boss said that "there are still issues to be resolved".
--
CNBC had this to say on Twitter:
"Full Tilt Close To Settlement With DOJ - DOJ Would Likely Pay Back Full Tilt Players From Seized $115 Million - WSJ"
--
It seems as though the major issues (amount of settlement, etc) have been settled between the DoJ and Groupe Bernard Tapie - now we have to wait for them to both sign off on the deal.
The poker world is obviously interested to hear the terms of the deal, especially:
1) How US players will receive their money from the DoJ
2) How Groupe Bernard Tapie will deal with the balances of non-US players (will players be allowed to cash out their full balances immediately, etc)
3) How big of a fine Groupe Bernard Tapie will have to pay the DoJ
4) Will FTP be allowed back into the United States if online gaming legislation passes?
Hopefully we hear some answers to these questions next week..
Source: WSJ.com -
Full Tilt Poker Close to Settlement With U.S.
--
Filed Under:
Online Poker Rooms
|
UIGEA