Pius Heinz With Over 100 Million in Chips Heading Into Tuesday
Published on November 7th, 2011 2:32 pm EST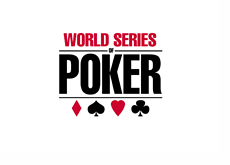 Pius Heinz. Ben Lamb. Martin Staszko.
One of these three men will be crowned the 2011 World Series of Poker main event champion on Tuesday evening.
Here are the chip counts heading into the final day of play on Tuesday:
Pius Heinz, 107,800,000
Ben Lamb, 55,400,000
Martin Staszko, 42,700,000
Here is the money that is at stake:
1. $8,715,638
2. $5,433,086
3. $4,021,138
--
When final table play started on Sunday, Martin Staszko was the tournament chip leader (40,175,000), followed by Eoghan O'Dea (33,925,000), Matt Giannetti (24,750,000) and Phil Collins (23,875,000). Now, of those four players, only Staszko remains, after O'Dea (6th, $1,720,831), Giannetti (4th, $3,012,700) and Collins (5th, $2,269,599) were all eliminated on Tuesday.
Pius Heinz, on the other hand, was one of the smallest stacks heading into Sunday, but managed to slowly grind his way to the chip lead.
Ben Lamb, who has set the world on fire at this year's World Series of Poker, finished Sunday pretty much where he started - in the middle of the pack. Lamb has had a run for the ages this year, and will now finish this year's WSOP with at least $5 million in total cashes for the series, including a first place finish in the $10k PLO Championship ($814,436) and a second place finish in the $3k PLO event ($259,918).
Lamb was nearly dispatched from the event a few times on Sunday. He found himself all-in pre-flop holding Qd-8d against the A-9 offsuit of Eoghan O'Dea. Lamb hit an eight on the river, and O'Dea was bounced from the tournament a short time later. In another all-in pre-flop confrontation, Lamb's Ah-7h managed to win over Matt Giannetti's pocket Jacks.
--
Three-handed play will begin on Tuesday at 6 pm (local time) and will be broadcast in a "semi-live" format.
--
Filed Under:
The World Series of Poker