Groupe Bernard Tapie To Buy Full Tilt Poker
Published on November 17th, 2011 4:44 pm EST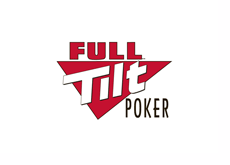 According to Yahoo! Finance (Via CNNMoney.com), Groupe Bernard Tapie has signed a deal to purchase Full Tilt Poker.
According to the article, "GBT has agreed to acquire Full Tilt Poker for $80 million, in a deal that was brokered by the U.S. Department of Justice."
When it comes to payouts:
"As part of the deal, the French firm will take responsibility for the burned players outside the U.S., while the Department of Justice will facilitate paybacks to the American gamblers who lost about $150 million. American players will have to apply to the DOJ for compensation."
--
It appears as though CNNMoney.com jumped the gun on reporting the story, as this appears as the top of the page right now:
"THIS STORY IS UNDER EMBARGO UNTIL ERICA GETS THE CLEAR FROM THE LAWYER AT GROUPE BERNARD TAPIE"
The story has since been pulled from CNNMoney.com but remains on Yahoo! Finance.
I'm guessing that Groupe Bernard Tapie will confirm the deal shortly.
There are obviously many, many questions that still need to be answered. We'll be updating this page as we hear more.
Edit: confirmed the deal with Jeff Ifrah:
"Hi Jeff
I was just wondering if you could confirm the $80 million GBT/Full Tilt Poker deal?"
His response:
"Yes"
Edit #2:
According to Pokernews.com
, current FTP directors will not be able to hold shares in the new company
Edit #3: The deal still needs to be voted on by FTP's shareholders. A 2/3rds majority vote is needed
Edit #4: Per the terms of the deal, FTP would forfeit their assets to the DoJ, which would then turn around and sell the assets to GBT
Edit #5: Full Tilt Poker released a statement,
which you can read here
Source: Yahoo! Finance -
Groupe Bernard Tapie to Buy Full Tilt Poker
--
Filed Under:
Online Poker Rooms