Plenty of Work Ahead for Groupe Bernard Tapie
Published on November 18th, 2011 3:07 pm EST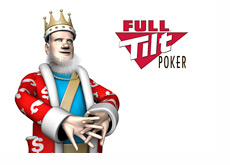 A deal between Groupe Bernard Tapie and the Department of Justice has been finalized and agreed to by both parties, but a great deal of work remains to be done before Full Tilt Poker is up and running again.
Here is an incomplete list of the things that still need to take place before another hand can be dealt again on Full Tilt:
1) GBT and Full Tilt Poker need to complete their deal. GBT and Full Tilt Poker need to finalize their deal and Full Tilt Poker's shareholders need to vote on the deal. There are not expected to be any issues in regards to the final vote.
2) Full Tilt Poker needs to forfeit their assets to the DoJ. The assets first need to be cataloged and then transferred from Full Tilt Poker to the DoJ. I have no idea how long this process will take.
3) GBT needs to pay the DoJ $80 million for the Full Tilt Poker assets. The Full Tilt Poker assets will then be transferred to GBT.
4) GBT needs to figure out the true player balances of every single player on Full Tilt Poker. Many people requested withdrawals but never received their money, etc. All of this needs to be figured out before Full Tilt Poker can re-open.
5) GBT needs to inject the FTP operation with enough cash to cover all ROW player balances. AGCC (or a similar body) is going to want to see that there are no shortfalls in regards to player funds.
6) GBT needs to secure a license to operate Full Tilt Poker. AGCC left the door open to FTP reactivating their license "under new ownership and management", and that's what I think will happen.
7) GBT needs to make sure that they have adequate staff on hand for when Full Tilt Poker relaunches. Many Pocket Kings employees have either voluntarily or involuntarily left the company over the past 4+ months.
8) GBT needs to coordinate with the DoJ to help process the payout requests of all US players. The US player list, which will be a GBT asset after the buyout is completed, will be used to help figure out who is owed what.
9) GBT needs to re-establish relationships with payment processors for ROW (rest of world) players.
10) GBT will need to figure out what kind of promotions they will have when they re-open Full Tilt Poker's doors. I'm expecting that there will be some heavy incentives doled out to prevent the ROW players from hitting the withdraw button as soon as the site re-opens (maybe some sort of bonus that ends when somebody withdraws, etc).
Other issues that need to be sorted as well:
-which sponsored pros will be kept/let go
-status of affiliate deals (which will impact players with rakeback)
-status of Full Tilt Points for US players
-status of promotions that were halted by Black Friday and June 29th
--
These are just some of the issues that GBT needs to resolve before FTP re-opens its doors.
If I had to guess, I would say that FTP will be back open in late January/early February if everything goes smoothly. I am also guessing that Full Tilt Poker will immediately regain its spot as the #2 online poker room in the world immediately upon re-opening.
--
Filed Under:
Online Poker Rooms