Facebook's Entrance Into Real Money Online Gambling Would Transform Industry Overnight
Published on December 1st, 2011 1:04 am EST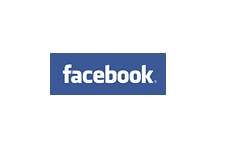 EGR Magazine set the online poker world ablaze earlier today when they reported that Facebook was engaged in exploratory talks to allow real money gambling on their platform.
According to the site, Facebook could be planning on allowing UK residents to participate in real money online gambling by the first quarter of 2012. The company is reportedly contemplating issuing eight licenses to UK operators who would then offer real money games via the Facebook platform. 888 Holdings is reportedly one of the companies that is currently in discussions with Facebook regarding a license.
Unlike the United States, online gambling is licensed and regulated in the United Kingdom. The general consensus is that Facebook would test out the UK market before possibly entering other regulated European markets.
Facebook is reportedly far advanced in the process of setting up this new online gambling venture. According to EGR Magazine (via Techcrunch.com), "Facebook has begun staffing up for the launch and support of real-money gambling ventures in the UK". Facebook has also reportedly "held exploratory talks with approximately 20 online gaming experts".
This news should be of interest to practically everybody, including those people who are currently living in the United States. It's just a matter of time before online poker is finally legalized and regulated in the United States, and Facebook could play a very big part in a regulated US online poker market.
--
If things continue along their current trajectory, the online poker world will look nothing like it does now in 5-10 years. The online gambling industry would literally be transformed overnight if Facebook did decide to throw their hat into the ring.
Source:
EGRMagazine.com
--
Filed Under:
Other Poker News