FTP Set to Transfer Assets To DoJ
Published on December 15th, 2011 1:13 pm EST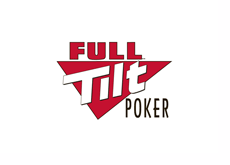 According to Subject: Poker (link below), Full Tilt Poker and Groupe Bernard Tapie have reached an agreement regarding the transfer of the poker site's assets to the US Department of Justice.
Once the assets have been transferred to the Department of Justice, Groupe Bernard Tapie will buy them back for $80 million. Groupe Bernard Tapie will be "repaying or otherwise making whole" the ROW (Rest of World) players, while the Department of Justice will be paying out US players (how this process will work hasn't been announced as of yet).
Full Tilt Poker's owners have reportedly voted in favor of the asset forfeiture. The exact result of the vote is not known, but the required number of votes were cast in favor of the deal and things will now move forward.
The next steps in the process?
1) Full Tilt Poker forfeits assets to the Department of Justice
2) Department of Justice sells those assets back to GBT for $80 million
3) Department of Justice dismisses civil charges against the companies that comprise Full Tilt Poker
GBT and the DoJ have already reached a deal regarding these three steps, so it (presumably) shouldn't take long for them to take place.
Subject: Poker also revealed that Laurent Tapie appeared in Dublin earlier today and spoke to the employees at Pocket Kings Ltd.
--
Once GBT has purchased the Full Tilt Poker assets from the Department of Justice, I would expect to hear official statements from both parties.
So when might Full Tilt Poker re-open its doors?
The beginning of January would probably be pushing it, as GBT still needs to complete the deal with the DoJ, obtain a license, etc. My guess is that Full Tilt Poker is dealing hands again to ROW players by early-to-mid February.
Source: Subject: Poker -
FTP and GBT Agree on Assets; DOJ Next in the Queue
--
Filed Under:
Online Poker Rooms