Ex-Girlfriend Reportedly Arrested
Published on December 29th, 2011 3:09 pm EST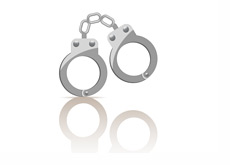 According to QMI Agency, four people have been arrested in connection with the home invasion that sent 2010 World Series of Poker main event champion Jonathan Duhamel to the hospital earlier this month.
According to QMI Agency, Duhamelís ex-girlfriend is one of the people who has been arrested.
The break in the case reportedly came when Andre Robert Perron was caught wearing the Rolex watch that was stolen from Duhamelís home during the home invasion. In addition to the Rolex, Duhamelís World Series of Poker bracelet and an undisclosed sum of money were also stolen.
The World Series of Poker bracelet has not been recovered as of yet.
Bianca Rojas-Latraverse, 20, dated Duhamel ďa few monthsĒ before the robbery, according to Duhamelís friend and agent, Philippe Jette. Rojas-Latraverse is scheduled to appear at a bail hearing on Thursday afternoon. John Stephan Clark Lemay and Andre Robert Perron have reportedly also been charged, while a fourth suspect is in the process of being interrogated.
--
Duhamel, as mentioned, was the victim of a home invasion robbery that sent him to the hospital.
Two men forced their way into Duhamelís home in the early morning hours of December 21st. They proceeded to tie up the World Series of Poker champion, beat him ďseverelyĒ and even threatened him with death. The thieves then made off with a couple of valuable and unique items (including Duhamelís Rolex watch and his World Series of Poker bracelet) plus an undisclosed sum of cash.
Duhamel was sent to the hospital as a result of his injuries, but seems to be on his way to making a full recovery.
Source: QMI Agency -
Poker Champís ex charged in beating, robbery
--
Filed Under:
Other Poker News