Zynga Reportedly Looking to Move Into Real Money Gambling
Published on January 20th, 2012 5:53 pm EST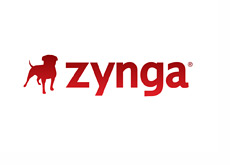 According to AllThingsD.com (link below), Zynga is "actively investigating" a move into real money gambling.
Here is a statement from the company:
"We build games and experiences that our players want and love. Zynga Poker is the world's largest online poker game with more than 7 million people playing every day and over 30 million each month. We know from listening to our players that there's an interest in the real money gambling market. We're in active conversations with potential partners to better understand and explore this new opportunity."
Zynga, which just went public late last year, is home to games such as Zynga Poker, FarmVille and Words with Friends, just to name a few.
There were rumblings about Zynga possibly getting involved in real money gambling back in July of 2010. A few recent developments, including the new opinion from the DoJ regarding the Wire Act and the company's struggling share price following their IPO, have undoubtedly helped Zynga move closer to offering real money gambling.
It will be interesting to see who Zynga ends up partnering with if they do decide to move forward with real money gambling.
The online poker industry continues to change and evolve, and Zynga's participation in real money online poker would undoubtedly transform the market overnight.
Would the entrance of companies such as Zynga into online poker spark a second poker boom? What do you think?
Source: AllThingsD.com -
Zynga Confirms It Is Seeking Partners for Online Gambling Initiatives
--
Filed Under:
Other Poker News