Ferguson, Dwan and More
Published on January 26th, 2012 10:23 pm EST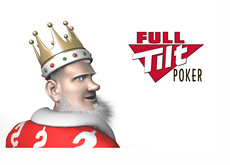 Plenty of interesting Full Tilt Poker related articles have been published today, including:
1. "Tapie edges closer to Full Tilt completion".
According to GamingIntelligence.com, "the owners of Full Tilt Poker agreed to the final terms of their forfeiture agreement" with the US Department of Justice earlier this week.
Regarding this piece of news, a source said that "it is not final final, but it is pretty close." Make of that what you will..
Source:
GamingIntelligence.com
(paywall)
2. Ferguson's Bank Accounts.
Subject: Poker has a very interesting piece on Chris Ferguson and how he might be holding up a possible deal.
According to the article, $14.3 million of Ferguson's money was used for "post-Black Friday expenses". Here is what Subject: Poker has to say about this money:
"In an attempt to recover this money, Ferguson and his lawyer, Ian Imrich, have threatened repeatedly to take steps that might impede the pending deal with the DOJ and Groupe Bernard Tapie."
Source:
Subject: Poker
3. Tom Dwan.
We haven't heard much about Tom "durrrr" Dwan over the past number of months. Following an initial burst of activity after "Black Friday", Dwan has kept a relatively low profile.
Dwan was recently interviewed by Pokernews.com. What has he been up to over the past number of months? Why has he gone silent on Twitter? What are his latest feelings on the Full Tilt Poker situation? Read his answers by clicking the link below:
Source:
Pokernews.com
--
Filed Under:
Online Poker Rooms