Changes Coming to World Series of Poker
Published on January 31st, 2012 11:15 pm EST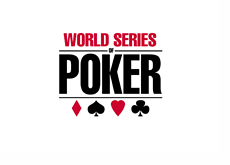 The schedule for the 43rd World Series of Poker is set to be released on Wednesday (February 1st) afternoon (1 pm ET).
Via their official Twitter account, the World Series of Poker has already dropped a few nuggets of information regarding this year's event.
One of the most interesting changes? Apparently there will be no more "November Nine". From their Twitter account:
"A few hints on WSOP schedule coming tomorrow...you won't find the November Nine returning."
More changes:
"Another good change coming to WSOP in 2012...no off day during Main Event #keepdealing"
and
"The WSOP Main Event this year will be 3 days shorter without compromising structure at all. #winallaround"
This year's World Series of Poker is rumoured to get underway on Sunday, May 27th, but we won't know the official start date until tomorrow.
Source:
WSOP Twitter Account
--
Filed Under:
The World Series of Poker