Zynga Speaks on Possible Move Into Real Money Online Gambling
Published on February 16th, 2012 4:51 pm EST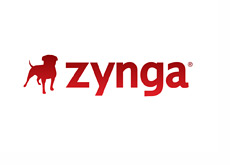 Zynga, creator of games such as FarmVille, Words with Friends and Zynga Poker, recently reported their Q4 earnings.
This was Zynga's first earnings report since the company went public in December of last year. Soon after going public, Zynga dipped below their $10 offering price and then subsequently rebounded after Facebook filed to go public.
Zynga fell over $2/share after reporting their Q4 earnings report, a report which some market watchers deemed to be "disappointing".
The most interesting tidbit of information from the earnings call was the comments of Zynga's COO John Schappert.
Zynga was asked about a potential move into online gambling during the conference call, and Schappert had this to say:
"I think it's actually  a very interesting opportunity, because we're in an unique position. We have the world's largest online poker game and the most social online poker game we've been running for four years. We had record results last quarter. And it's one of the top six games on Facebook. So I think we're in a very good position and it's a category that's interesting to us."
This quote comes roughly a month after
Zynga revealed
that they were in "active conversations" with "potential partners" in regards to a move into the real money gambling market.
--
Given Zynga's stumbles out of the gate, a move into real money gambling seems pretty likely for the company if online gambling laws are changed in the United States.
Source: Forbes.com -
Zynga Finds Online Gambling 'Very Interesting' [Earnings Call]
--
Filed Under:
Other Poker News