Pokerstars' Answer to "Rush Poker" Due Soon
Published on February 23rd, 2012 2:25 pm EST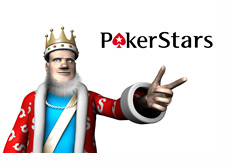 "Rush Poker" was a wildly successful innovation that generated mountains of rake for Full Tilt Poker.
When Full Tilt Poker shut its doors in June of 2011, many people bemoaned the fact that they would no longer be able to play "Rush Poker". Over the past number of months, Pokerstars has been working to introduce a similar product, and it seems as though they are planning on launching something soon.
The new product will be called "Zoom Poker" - here is a write-up from the Pokerstars site (I have linked to the page below):
"PokerStars Zoom is a new fast-paced way to play poker. You're always at the centre of the action and can play more hands per hour than ever before.
Fold your hand in Zoom Poker and you'll instantly be moved to a new table and get a new hand. You can even 'fast fold' out of turn and the players at your old table will only see it when the action's on you. By that time, you'll already be playing your next hand at a different table!"
Once the "Zoom Poker" product has officially launched, you'll be able to find the Zoom game "groups" in the Pokerstars lobby:
"You'll find a list of Zoom game 'groups' in the PokerStars lobby. Each group will show the game (e.g. Hold'em), the stakes (e.g. $0.25/0.50) and other info. Join a group and you'll be seated at a Zoom Poker table and get dealt in. Stay in the hand or fold anytime to instantly get a new hand at a new table."
--
Given the size of Pokerstars' player base and the fact that "Rush Poker" was so popular on Full Tilt Poker, I would expect Pokerstars to make an absolute fortune from "Zoom Poker".
Source: Pokerstars.com -
Zoom Poker
--
Filed Under:
Online Poker Rooms