GBT Lawyer Claims That "Positive Progress Has Been Made"
Published on February 27th, 2012 6:55 pm EST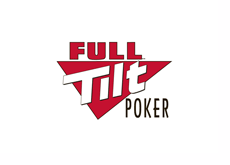 For those of you who still care, Groupe Bernard Tapie lawyer Behnam Dayanim provided another "update" to the Full Tilt Poker situation earlier today via PokerStrategy.com (link below).
When we last left off, GBT representatives were warning that the "substantial" amounts of money that were owed to Full Tilt Poker by players such as Phil Ivey, Erick Lindgren and Layne Flack could potentially derail any deal for the company.
Earlier today, Benham Dayanim said that "positive progress has been made in recent talks, and each of the parties feels reasonably confident that we'll be able to reach a successful conclusion."
Dayanim also said that "we are very close to executing a deal and anticipate it happening over the next several weeks".
In regards to the pros who currently owe Full Tilt Poker money, Dayanim had this to say:
"We've been talking to certain players and are hoping that we may be able to resolve the issues with some of them. Others have continued to remain recalcitrant, but we're hopeful that we will be able to achieve sufficient critical mass on all of the outstanding issues that will be able to make the deal work."
--
Are we close to a resolution, or will this saga continue to stretch out into the spring and summer?
Source: PokerStrategy.com -
Tapie Lawyer: "Positive Progress has been made."
--
Filed Under:
Online Poker Rooms