Pocket Kings Ltd Looking For Customer Service Staff
Published on April 3rd, 2012 11:17 am EST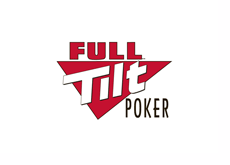 Pocket Kings Ltd, which "provides Technology and Marketing consulting services to the online poker industry and one of the fast growing online poker sites, Full Tilt Poker" (this is from their web site), is apparently hiring.
Earlier today, a number of new job openings were posted on Jobs.ie. Some of the job listings:
-Customer Service Team Leaders Required
-Experienced Multilingual Customer Service Stars Required (Dutch)
-Quality Agent - Customer Service (German)
-Localization Specialists - Various Languages Required
According to the listings, "Pocket Kings is hiring and has an urgent requirement" to fill these positions. Also, "these 2-3 month contract roles may become permanent".
Seems like Pocket Kings is gearing up for something big...
Source:
Jobs.ie
HT:
el_Scheffe
--
Filed Under:
Online Poker Rooms