Pokerstars Maintains Stranglehold on Industry
Published on April 15th, 2012 9:35 pm EST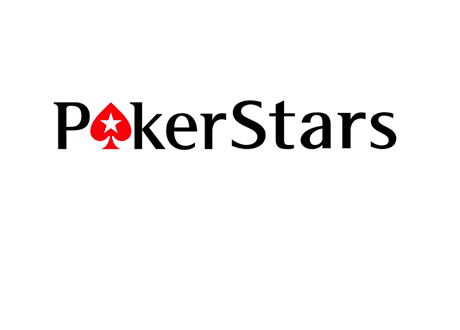 It's hard to believe that it's been one full year since the US Department of Justice brought the hammer down on Full Tilt Poker, Pokerstars and UB/AP.
There have been many big stories over the past year. The implosion of Full Tilt Poker. The continued non-payment of Full Tilt Poker and AP/UB players. The deserved tarnishing of the reputations of many "live" poker pros (Ivey, Lindgren, etc). The continued growth of poker in areas outside of the United States, including Europe and Latin America.
One of the bigger stories of the past year as it applies to the online poker industry? The continued dominance of Pokerstars.
DoJ brings the hammer down? Pokerstars has to lock out a large % of their players? No problem. Pokerstars didn't skip a beat this past year, and they are bigger and stronger than ever. Sure, they still have to work out a settlement deal with the DoJ (this will surely be expensive), but business is absolutely humming at the world's largest online poker room. Business is booming at Pokerstars.it and Pokerstars.fr. The company's new product, "Zoom Poker", is a massive hit just a month after its initial launch. In addition, the company's reputation is probably stronger than ever, thanks to the swift repayment of US customers after "Black Friday".
According to Pokerscout.com
, there are currently 171,563 players online at Pokerstars right now (Sunday afternoon), which includes 26,435 cash game players. The iPoker network, which is currently the second largest online poker room in the world, currently has 3,495 cash players that are active on the site.
To say that Pokerstars has a stranglehold over the rest of the industry would be an understatement to say the least. Pokerstars is no longer the 800 pound gorilla of the industry - they are now the 8,000 pound gorilla of the industry.
--
Pokerstars appears poised to maintain a massive edge over their competition over the next year.
Even if Full Tilt Poker returns to the fold, Pokerstars has already kicked one of the legs out from FTP by introducing "Zoom Poker". People who wanted to return to playing at Full Tilt Poker usually cited two reasons for wanting to do so - Full Tilt Poker's superior software and "Rush Poker".
Well, with Pokerstars recently introducing "Zoom Poker", Full Tilt Poker is left with the "better software" argument for getting people to play there. I have no doubt that some people will still choose Full Tilt Poker (some people absolutely hate the Pokerstars software), but I think that the vast majority with stick with Pokerstars, and why not? They have proven themselves in what was a very rocky year for the poker world.
Networks like Party Poker and iPoker simply haven't been able to make any headway over the past year, leaving Pokerstars without much of anything in the way of competition to their throne.
Pokerstars being locked out of a regulated US poker market is a legitimate risk that could negative impact their market share, but the licensing and regulation of the US market seems to still be a ways off at this point.
--
When all was said and done, Pokerstars parlayed a potentially catastrophic situation into even more market share. That's pretty impressive.
--
Filed Under:
Online Poker Rooms