Will Orinic Limited Be Granted a License?
Published on April 19th, 2012 1:42 pm EST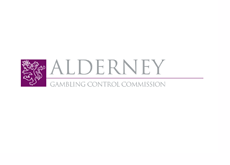 Earlier today, the AGCC (Alderney Gambling Control Commission) published a public notice regarding the license application of Orinic Limited.
It's important to note that Orinic Limited, which is a company that is affiliated with Full Tilt Poker, only had their Category 1 eGambling license suspended by the AGCC (for six months) and not revoked. (source: Section 92 of "Determination Notice: In Relation to Vantage Limited, Filco Limited, Oxalic Limited and Orinic Limited").
Other companies associated with FTP, including Vantage Limited and Filco Limited, had their licenses revoked.
This suspension gave any potential acquiring company of Full Tilt Poker (Groupe Bernard Tapie, as it turned out) an opening to acquire a license in the future from the AGCC. This is what GBT has done, as they are applying for a Category 2 eGambling license via Orinic Limited.
--
The public notice that was released by the AGCC earlier today says that a public hearing will be held regarding Orinic Limited's application on Thursday May 3rd (2:00 pm local time) at the Braye Beach Hotel in Alderney. At this meeting, "oral presentations may be made".
A decision regarding Orinic Limited's will be not made at this meeting - instead, it's just one of the steps necessary in order for Orinic Limited to receive their Category 2 license.
--
Here are the differences between the Category 1 and Category 2 licenses, courtesy of the AGCC:
Category 1 - authorizes the organization and preparation of gambling operations, namely the registration and verification of players, the contractual relationship with them, and the management of player funds
Category 2 - authorizes the effecting of the gambling transaction including operational management of a gambling platform located with an approved hosting center
Source: Gamblingcontrol.org -
Public Notice Re: Orinic Limited (*.pdf)
--
Filed Under:
Online Poker Rooms