Groupe Bernard Tapie Pulls Out of Purchase
Published on April 24th, 2012 1:28 pm EST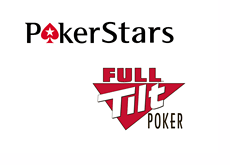 There has not been any official confirmation as of yet, but the rumor mill says that Pokerstars is set to buy rival Full Tilt Poker in a shocking turn of events.
Groupe Bernard Tapie has officially pulled out of their proposed deal to buy Full Tilt Poker, citing "legal complications" and a last minute demand from the US Department of Justice regarding the repayment plan for ROW (Rest of World) players.
Groupe Bernard Tapie also made mention of the reported deal between Pokerstars and Full Tilt Poker in their statement, but it's very important to note that no deal has been officially announced as of yet between the two companies.
According to reports, the Pokerstars/Full Tilt Poker deal would see the two companies running independently. Most importantly, the deal would see ROW and US players repaid their full balances.
Again - this deal has not been confirmed by Pokerstars as of yet. Everybody is waiting for a statement from the company right now..
We'll update this page as more information is released..
Edit:
Tapie "
insinuates external sabotage
" re: DoJ negotiations
Edit:
Details re: GBT's proposed repayment plan of ROW players:
"GBT proposed a plan that would have resulted in immediate reinstatement of all ROW player balances, with a right to withdraw those funds over time, based on the size of the player balance and the extent of the player's playing activity on the re-launched site. All players would have been permitted complete withdrawal of their balances, regardless of whether they played on the site, by a date certain, and 94.9% of ROW players would have been fully repaid on day 1."
Edit:
From GBT - "DOJ ultimately insisted on full repayment with right of withdrawal within 90 days for all players- a surprise demand made in the 11th hour, after months of good-faith negotiations by GBT."
Edit:
Quote from lawyer
Benjamin Dayanim - "it's clear prosecutors were negotiating with another potential buyer for Full Tilt"
Edit:
Full Dayanim statement
re: falling through of GBT deal to purchase FTP
Edit:
CEO of Chili Poker
Alexandre Dreyfus
- "Pokerstars buys FullTilt for a consideration of $750m, including settlement with DOJ and full balances of players (330m). I'm impressed."
Edit:
From
Wicked Chops Poker
- "For those still doubting deal--DoJ isn't killing Tapie without an alternative in place. DoJ ready for this to be over."
Edit:
From
Andy Bloch
- "This might just be 'Super Tuesday'".
Edit:
"No comment" from Pokerstars.
Source: Pokerstrategy.com -
GBT Statement re: Full Tilt Poker
--
Filed Under:
Online Poker Rooms