Pokerstars, PartyPoker Launch Their *.es Poker Rooms
Published on June 6th, 2012 12:36 am EST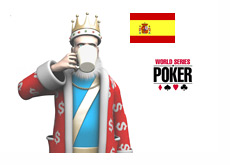 1. Spanish Online Poker Rooms Go Live.
Regulated online gaming in Spain is finally here.
Earlier today, Pokerstars.es, PartyPoker.es and others finally went live after months of legal wrangling.
The Spanish government was able to extract tens of millions of dollars from online poker rooms after demanding payment of retroactive tax "bills", but this didn't stop the likes of Pokerstars and Party Poker from attaining licenses.
2. High Stakes Results Since Full Tilt Poker Went Offline.
It's been nearly a year since the AGCC pulled the plug on Full Tilt Poker's operation.
Full Tilt Poker used to be home to the biggest online cash games. Once they shut their doors, players scattered to Pokerstars and to "live" cash games in Las Vegas and Macau.
Who are the biggest online winners and losers since FTP shut their doors? Let's take a look, courtesy of HighStakesDB.com:
2011-06-30 - 2012-06-04
Winners
EiruAbu, $2,281,063
Ilari FIN, $2,257,831
Jeans89, $1,609,517
1-ronnyr3, $1,608,992
Sauce123, $1,606,418
Losers
Zypherin, -$3,362,585
VietRussian, -$1,286,333
gavz101, -$1,135,986
Fake Love888, -$1,022,267
PepperoniF, -$819,997
3. WSOP Controversies.
There have been a number of different "issues" at this year's World Series of Poker, from the firestorm over the forced verbalization of actions at final tables to the delivery of meals by "All American Dave" to the problems with the Re-Entry tournament a few days ago.
Marco from Quadjacks.com recently conducted an interview with WSOP executive director Ty Stewart. If you want to learn more about these controversies and what has been done about them, I suggest you watch the interview:
--
Filed Under:
Online Poker Rooms
|
The World Series of Poker
|
Other Poker News