Who Will Win This Year's Event?
Published on July 7th, 2012 3:15 am EST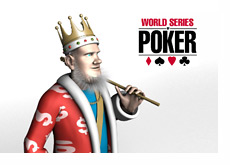 The biggest tournament in poker, the World Series of Poker main event, will officially get underway on Saturday afternoon.
This year there will be three Day 1 flights - Day 1A on Saturday, Day 1B on Sunday and Day 1C on Monday. If you were planning on waiting for Day 1D, don't, as there won't be one this year.
Day 2A and 2B will both take place on Tuesday, July 10th, but the two groups will be playing in separate tournament rooms. Day 2C will take place on Wednesday, July 11th.
All remaining players in the tournament after the three Day 2 flights will combine on Day 3, which will take place on Thursday, July 12th.
By the end of Day 7 (Monday, July 16th), the final table will have been set, and the remaining players will return in late October to determine a winner. If the past few years are any indication, Day 7 will be a long, long day of poker.
6,865 people turned out to play in last year's main event. Pius Heinz ended up winning the tournament, taking down $8,715,638 in the process.
Will this year's main event be bigger or smaller than last year's? We'll soon find out.
As per usual, celebrities will be in the house at this year's main event. Ray Romano, Georges St. Pierre and Jennifer Tilly are just some of the names who are expected to make an appearance. For you hockey fans out there, Roberto Luongo is also expected to play as well. Both Georges St. Pierre and Roberto Luongo have ties to online poker rooms.
--
Good luck to everybody who is playing in this year's main event!
--
Filed Under:
The World Series of Poker