Zynga Currently Trading At $3.30
Published on July 25th, 2012 7:13 pm EST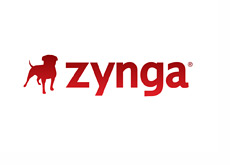 Zynga, the social gaming company that is behind games such as Zynga Poker and Farmville, is currently down over 35% in afterhours trading after posting significantly lower-than-expected earnings for the current quarter and lowering their full year view.
Shares of the stock, which have been absolutely crushed since the company went public back in December of 2011, are currently trading for around $3.30 in aftermarket trading. Zynga opened for trading back in December at $11 after the company priced their shares at $10, and the shares have been in decline ever since.
Zynga posted lower than expected sales and earnings numbers for the second quarter, thanks to a large scale exodus of users from the company's most popular offerings. According to analyst Arvind Bhatia of Sterne Agee & Leach Inc., Zynga's best-known franchises all lost at least 20% of their users between the first and second quarters of the year. Bhatia noted that Zynga is starting to "look more and more like a fad."
--
Today's news from Zynga should be of interest to the poker community, as Zynga has made noises about becoming involved in the online gambling space. Rumors circulated earlier in the month that Zynga was interested in acquiring the Ongame network. Zynga's founder and CEO Mark Pincus has consistently asserted that the company has an interest in the real money gambling space - Pincus also recently stated that the company is actively exploring the US, EU and UK markets.
Will today's terrible earnings report spur the company to take decisive action to get involved in real money online gambling? Zynga investors are desperate to hear some good news, especially after today, and some sort of online gambling deal might help to revive the company.
--
Filed Under:
Other Poker News