Poker World Continues To Wait To Hear Fate of Pokerstars/Full Tilt Poker Deal
Published on July 30th, 2012 9:58 pm EST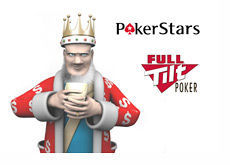 Monday came and went without an announcement regarding the fate of the rumored Pokerstars/Full Tilt Poker/Department of Justice deal.
US players have been waiting over 15 months to learn the fate of their trapped balances on Full Tilt Poker, while ROW players have been waiting for over a year. It appears as though everybody will have to wait at least a day or two more.
There was a tremendous amount of buzz on Friday that a deal was going to be announced shortly, perhaps as early as today (Monday). We won't rehash who said what and exactly what was said - you can read it here.
There is still a tremendous amount of optimism at the moment that a deal is very close to being concluded, and there are still a number of people in the poker community who believe that a deal will be announced shortly.
Here is a taste of what is being said today:
Rich Muny
(VP of Player Relations at Poker Players Alliance)
In response to this question on Twitter:
"Are you saying that YOU independently expect an announcement? Or, are you just affirming there are rumors?"
Muny had this to say:
"Both. There are credible rumors on the FTP purchasse, and I expect an announcement."
--
Kathy Liebert
(poker professional)
Some of what Liebert said today via her Twitter account:
"The deal is done. It will happen"
"I am confident it will happen. No I cannot name my sources."
"I have a feeling that tomorrow may wind up being a big news day."
--
And finally, Wendeen Eolis, who penned the article that kept many poker players glued to their screens today,
said this in a new article
:
"Last week's PPN story stopped short of saying there was a done deal. While, my source was unequivocal in referencing a signed deal between the parties, the Deep Throat connection noted that the deal had yet to receive a final blessing - a signed order by the judge, approving the settlement."
--
In short - the ridiculousness continues, as no deal has been announced as of yet.
--
Filed Under:
Online Poker Rooms
|
UIGEA
|
Poker Legal Issues