Bwin.Party Down Nearly 14% In Two Days
Published on August 1st, 2012 8:45 pm EST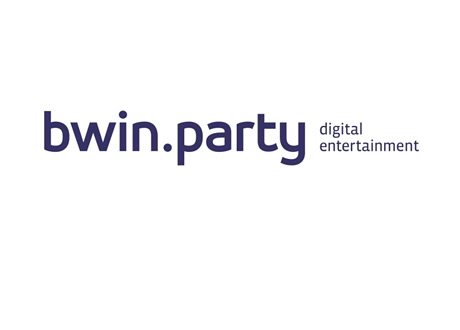 Nearly six years ago, Bwin.Party (formerly PartyGaming) pulled out of the United States shortly after the UIGEA (Unlawful Internet Gambling Enforcement Act of 2006) was signed into law.
Shares of PartyGaming dropped sharply at the time - after all, the United States was their biggest market.
After a bit of thought, both Pokerstars and Full Tilt Poker elected to remain in the US market. In terms of market share, the move proved to be a lucrative one for the two companies - Pokerstars quickly became the 800 pound gorilla of the industry, while Full Tilt Poker surged into the #2 spot. PartyGaming (parent company of Party Poker) lagged far behind.
A few years later, PartyGaming settled with the US government for $105 million. At the time of the settlement (April 2009), PartyGaming admitted that they had acted "contrary to certain US laws" by accepting wagers from US residents.
PartyGaming (now Bwin.Party) thought that their settlement would help gain them access to the United States if the country eventually passed into law a framework for the legalization and licensing of online gaming. In the back of their minds, they were also surely hopeful that the United States would eventually come down like a ton of bricks on both Pokerstars and Full Tilt Poker.
Between the passage of UIGEA and "Black Friday", Pokerstars and Full Tilt Poker (Pokerstars especially) increased their stranglehold on the online poker market. Both continued to service a problematic US market (payment processor issues, etc), but Pokerstars smartly used their liquidity to expand into new markets. By the time that "Black Friday" came around, Pokerstars was a seemingly untouchable giant of the industry.
When "Black Friday" took place, companies such as Party Poker sprang into action, offering juicy bonuses to try to lure customers of Pokerstars and Full Tilt Poker to their sites. It was a new day, they surely thought - now the playing field would be level. Heck, maybe they'd even get the bonus of both PS and Full Tilt Poker being shut down altogether.
It didn't quite work out that way. Pokerstars and Full Tilt Poker quickly came back online, though they closed their doors to the US market. Pokerstars paid back their US customers almost immediately, which helped to calm the nerves of their worried customers.
Full Tilt Poker, on the other hand, was a different story. They never repaid their US players, and eventually shuttered their doors altogether after the AGCC shut them down.
Unfortunately for companies such as Party Poker, locked-out FTP customers decided, in large part, to migrate over to Pokerstars.
An opportunity for Party Poker and other rooms was missed - due to their quick action, Pokerstars maintained their stranglehold on the non-US market.
Yesterday, a further indignation for Bwin.Party - Pokerstars settled with the US government for $731 million. A princely sum of money, but it also included all of the Full Tilt Poker assets. Not only that, but Pokerstars admitted no wrongdoing AND will be free to enter the US market when the time comes.
So, in exchange for $731 million, Pokerstars settled all of their pre-UIGEA and post-UIGEA issues with the US government, secured possible entry into the US market AND acquired the assets of their biggest pre-"Black Friday" competitor. Plus, the company also secured a tremendous amount of goodwill from the poker community.
So, Pokerstars continues to operate in the United States after the passage of UIGEA, grows their market share, rakes in untold amounts of money, settles with the US government and comes out smelling like roses.
I can only imagine how pissed companies like Bwin.Party and 888 are this week.
--
Pokerstars' elevated position in the online poker industry hasn't been lost on Bwin.Party investors, as the stock has fallen almost 14% over the past two trading sessions.
The stock fell roughly 7% on the day that the settlement came down (rumors were rampant that a settlement was forthcoming this week), and an additional 6.7% the day after. Bwin.Party (BPTY on the London Stock exchange), is now trading at 95.90, which is a new 52 week low for the company. Shares of Bwin.Party traded as high as 177.00 earlier this year.
In short - a great week for Pokerstars and a horrible week for Bwin.Party and others.
--
Filed Under:
Online Poker Rooms