Lee Jones: PS/FTP Bans and Self-Exclusions To Extend To Both Sites
Published on August 5th, 2012 4:05 pm EST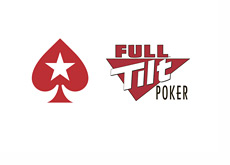 Lee Jones of Pokerstars has been slowly adding to a FAQ on TwoPlusTwo.com (link below) since Pokerstars announced their settlement with the US Department of Justice last week.
In addition to answering the obvious questions (such as when Full Tilt Poker will re-open and what happens to the balances of US players), Jones also answered the not-so-obvious questions, including:
Q: Is a player who is banned or self-excluded on FTP (collusion, multi-accounting, problem gambling, etc) automatically banned on PokerStars and vice versa?
The answer:
A: Our systems will not allow barred or self-excluded players on one site to play on the other site. We will ensure that we have the technical solutions in place to preserve our game integrity and responsibility in responsible gaming. However, we will deal with exceptional situations on a case-by-case basis.
--
So, if you were banned from Full Tilt Poker back in 2006 but have been happily grinding away on Pokerstars for the past six years, you may now be banned on both sites. Or, vice versa, if you banned yourself on Pokerstars five years ago but kept your account on Full Tilt Poker, you may be out of luck when FTP relaunches this fall.
As Jones mentioned in his FAQ, "we will deal with exceptional situations on a case-by-case basis". However, if you were banned on either PS or FTP due to something like collusion or problem gambling, you are probably going to be out of luck on the other site as well.
Source:
TwoPlusTwo.com
--
Filed Under:
Online Poker Rooms