South Point Receives Tentative Approval to Operate Site in Nevada
Published on August 9th, 2012 2:31 am EST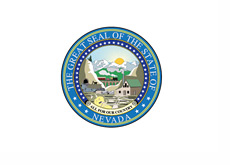 Real money online poker in Nevada moved one step closer to reality on Wednesday after South Point Poker (South Poker Point LLC) received tentative approval for an operator's license.
The State Gaming Control Board in Carson City recommended approval of South Point Poker's application, and the Nevada Gaming Commission will consider the application on August 23rd.
According to South Point's attorneys, an independent testing laboratory is currently scrutinizing South Point's software, and that process is in "advanced stages of approval".
What does all of this mean? It means that real money online poker may be available as early as October in Nevada, at least on a test basis.
A successful license application for South Point means that the company will be able to offer real money poker to anybody within Nevada's borders. South Point will be using geo-targeting technology to ensure that nobody is able to access the site outside of Nevada - at least, of course, until more states open up for real money online gaming.
Another interesting point from
this Cardplayer.com article
- "the company also highlighted the fact that it will allow online poker cash deposits and withdrawals at its in-person cage."
--
The big question, of course, is what kind of liquidity will there be on sites such as South Point Poker once Nevada residents are able to play on the site? Will there be enough action to keep people interested? And, another question - how will South Point Casino (and other such casinos that are getting into online gaming in Nevada) leverage their player database to help grow their online site?
--
Filed Under:
Online Poker Rooms