Lee Jones Announces That Pokerstars Has Officially Closed Deal with US DoJ
Published on August 9th, 2012 1:40 pm EST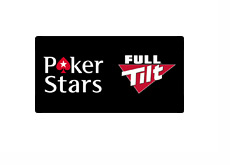 After months and months of waiting, the countdown to the relaunch of Full Tilt Poker is officially on.
Earlier today, Lee Jones of Pokerstars took to the TwoPlusTwo forums to make this announcement:
"Hi folks -
We're delighted to announce that we have officially closed our deal with the U.S. DoJ as of today, August 9th. 90 days from today is November 6th (yes, U.S. election day). Full Tilt Poker will be live no later than that day."
The closing of the deal means that the US Government has successfully received a first payment of $225 million from Pokerstars. The world's largest online poker room must make two more large payments over the next two years.
--
Now begins the work of making Full Tilt Poker operational once again. A tremendous amount of work will need to be done over the next 90 days - to start, a large number of employees left the Full Tilt Poker/Pocket Kings operation after "Black Friday", so all key positions must be filled. On top of that, countless other things will have to be dealt with, from marketing deals to software issues to player account balance issues, and on and on. The list is long and the new Full Tilt Poker operation will have their hands full over the coming three months.
As Lee Jones said, Full Tilt Poker will be live no later than November 6th, though company officials are apparently targeting the end of October.
Players have many, many questions regarding the relaunch of Full Tilt Poker. Shyam Markus, Poker Room Manager at Full Tilt,
has started a thread
on TwoPlusTwo where people can ask questions.
--
Filed Under:
Online Poker Rooms
|
Poker Legal Issues