Players Being Contacted To Verify Their Accounts
Published on September 13th, 2012 5:04 pm EST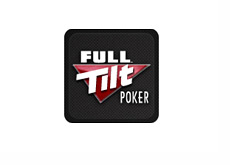 Earlier today, a number of people reported on 2+2 (link below) and Twitter that they had been contacted by Full Tilt Poker for the purposes of verifying their accounts.
The emails requested that the recipients send in scans of various pieces of identification in order to verify their accounts. Here is a snippet of the emails that were sent out today:
"In the interest of account security and in accordance with the anticipated Isle of Man regulatory requirements, you are required to verify your identity.
Providing valid documentation now will ensure that your account is fully verified and active upon re-launch. Once relaunch and system testing has completed, you will have unrestricted access to your Full Tilt Poker account, including all cashier functionality and poker games."
The emails were reportedly sent to those people who had balances of over $3,500 (or 3k EUR) as of June 29th, 2011 and were registered to addresses outside of the United States.
--
Shyam Markus of Full Tilt Poker confirmed
that the emails were legitimate on Twitter earlier today:
"I can confirm Support's confirmation, email is legit. Don't worry if you didn't get one, was only sent to a small group."
--
Players who are sending in their verification documents are hearing back from Full Tilt Poker support within minutes in most cases, which is a very encouraging sign for Full Tilt Poker going forward.
Source:
Two Plus Two
--
Filed Under:
Online Poker Rooms