Pokerstars Promises That Full Tilt Poker Will Relaunch in First Week of November
Published on September 24th, 2012 3:36 pm EST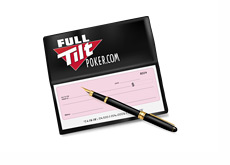 Earlier today, Pokerstars circulated a press release in which they outlined their plans for the repayment of Full Tilt Poker's RoW ("Rest of World") players.
In the press release, Pokerstars also officially announced that FullTiltPoker.com will be relaunching "during the first week of November". Not only will people have access to their balances by this time, but Full Tilt Poker will, according to Lee Jones, "be dealing cards that day, too."
According to the press release, "Pokerstars has been working with regulators in all relevant jurisdictions to ensure that repayment is conducted in strict compliance with local regulatory requirements that ensure the security of player accounts and confirmation of the rightful ownership of those accounts."
Here is how the repayment of Full Tilt Poker player balances will work, depending on where you live:
France, Spain, Denmark, Estonia, Belgium - FTP players will be repaid through the Pokerstars platform. "Players will 'pair' a Pokerstars account with their Full Tilt account allowing them to withdraw or use their balances on the licensed Pokerstars site"
Italy - "Pokerstars is working with regulators to determine the appropriate process to ensure compliance with local regulations". Details are forthcoming.
Everyone Else - your player balances will be available when FullTiltPoker.com relaunches in early November. There will be no restrictions when it comes to cashing out your balances.
Source: Pokerstarsblog.com -
A Herculean Task Makes Progress
--
Filed Under:
Online Poker Rooms