FTOPS To Run From December 2nd Until December 16th
Published on October 8th, 2012 3:16 pm EST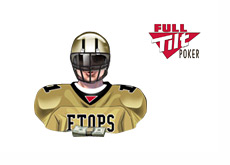 According to Full Tilt Poker's recently updated web site, there are just 29 days until the site relaunches.
Early last week, Full Tilt Poker revealed that Gus Hansen will be returning to the site to act as a "brand ambassador" for the company. This was the first real bit of Full Tilt Poker related news to be released since Pokerstars bought the company a few months ago.
Earlier today, Full Tilt Poker's poker room manager, Shyam Markus, revealed another piece of interesting info - the FTOPS (Full Tilt Online Poker Series) will be returning in December.
Markus didn't provide any details regarding the FTOPS other than that it will be running from December 2nd until December 16th. No information on events, prize pools, etc. has been made available as of yet.
--
Full Tilt Poker ran the FTOPS 20 times before the site was shut down in June of 2011.
FTOPS XX, which concluded in early May of 2011, was run shortly after "Black Friday" took place. The FTOPS XX main event, which attracted 4,666 total entrants, was won by "ArielBahia".
FTOPS XXI will begin on December 2nd.
Source:
TwoPlusTwo.com
--
Filed Under:
Online Poker Rooms