Final Table To Play Down To Three Players Today
Published on October 29th, 2012 2:26 pm EST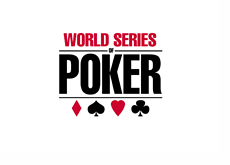 After a multi-month pause, the World Series of Poker main event final table will finally get underway later today at 8 pm ET.
The final table will play down to three players today. Once the final three players have been determined, the tournament will be paused and resume on Tuesday evening at 9 pm ET. ESPN2 will be broadcasting today's action, while ESPN will cover the finale on Tuesday.
Here are the seat assignments and chip counts heading into Monday's final table:
1. Russell Thomas, 24,800,000
2. Jake Balsiger, 13,115,000
3. Jeremy Ausmus, 9,805,000
4. Steve Gee, 16,860,000
5. Greg Merson, 28,725,000
6. Jesse Sylvia, 43,875,000
7. Robert Salaburu, 15,155,000
8. Andras Koroknai, 29,375,000
9. Michael Esposito, 16,260,000
The blinds will be 150,000/300,000 with antes of 40,000 when the final table resumes.
Here are the payouts (including interest):
1st, $8,531,853
2nd, $5,295,149
3rd, $3,799,073
4th, $2,851,537
5th, $2,155,313
6th, $1,640,902
7th, $1,258,040
8th, $971,360
9th, $754,798
And the current betting odds, courtesy of Caesars Entertainment:
Russell Thomas, 4/1
Jake Balsiger, 8/1
Jeremy Ausmus, 11/1
Steve Gee, 6/1
Greg Merson, 5/2
Jesse Sylvia, 3/2
Robert Salaburu, 7/1
Andras Koroknai, 3/1
Michael Esposito, 6/1
--
6,598 players entered this year's World Series of Poker main event, which created a total prize pool of $62,031,385.
Who will take home poker's biggest tournament this year?
--
Filed Under:
The World Series of Poker