Zynga Up in Afterhours After Q4 Earnings
Published on February 5th, 2013 7:02 pm EST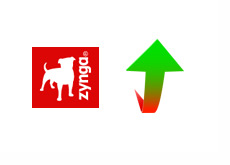 Zynga, operator of games such as Zynga Poker and Farmville, reported their fourth quarter earnings after the bell earlier today.
Zynga reported net earnings on an adjusted basis of $0.01 in their fourth quarter on revenues of $311 million. Analysts had been expecting a loss of 3 cents and revenues of $250 million.
Zynga's Q4 bottom line benefited from cost cutting, as the company axed employees, closed down offices and shuttered older games.
Zynga's stock was up about 5% in afterhours after the report.
--
There was not much said during the company's conference call regarding future real-money poker offerings.
As it stands right now, Zynga and Bwin.Party are planning on launching real money poker, casino and Farmville-centric slots games during the "first half of 2013".
In addition, Zynga has also applied for a gaming license in Nevada.
Zynga's executives were fairly mum on the company's real-money gaming plans during their conference call. The company revealed that they have nothing specific planned in terms of real-money games beyond their forthcoming launch in the United Kingdom. The Zynga/Bwin.Party launch seems to still be on track at this point.
--
Shares of Zynga, which have been battered and bruised since the company went public, are currently trading at $2.92 in afterhours trading.
--
Filed Under:
Other Poker News