Nevada Supreme Court Rules For Phil Ivey in Divorce Case
Published on March 29th, 2013 2:57 pm EST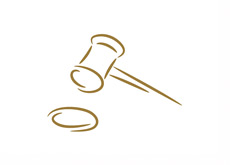 Phil Ivey scored a big win earlier this week when the Nevada Supreme Court ruled against his ex-wife Luciaetta in their ongoing divorce case.
Despite Phil and Luciaetta officially divorcing way back in December of 2009, lawyers for the famous poker pro and his ex-wife continue to battle it out in the courts.
The original divorce settlement between Phil and Luciaetta reportedly called for Luciaetta to receive a purse collection valued at over $1 million, jewelry valued at over $1 million and $180,000 per month of alimony, as long as Phil continued to receive his hefty distribution payments from Full Tilt Poker (Phil was reportedly taking in nearly a million per month from Full Tilt Poker at the time that the settlement was signed).
"Black Friday" took place in the spring of 2011, which resulted in Luciaetta's $180k in monthly alimony payments drying up literally overnight.
Shortly after "Black Friday" took place, Luciaetta and her lawyers sought to re-open discovery and disqualify the judge that was assigned to their divorce case. The reason? Apparently Ivey and his lawyer had contributed to the judge's campaign (Phil himself had reportedly contributed $5,000). Luciaetta and her lawyers argued that this contribution was "unseemly" and raised "at least the appearance of impropriety".
After Luciaetta's bid to disqualify Family Court Judge Bill Gonzalez was denied by Chief District Judge Jennifer Togliatti, the matter was sent to the Nevada Supreme Court, who issued a ruling earlier this week.
The Nevada Supreme Court ruling, dated March 28th, denied Luciaetta's petition to disqualify Judge Bill Gonzalez.
The Nevada Supreme Court ruled that "the campaign contributions at issue here were not significant enough to 'raise a reasonable question' as to Judge Gonzalez's impartiality." In addition, the Court said that "the contributions occurred after Phillip and Luciaetta filed the joint petition for divorce and Judge Gonzalez entered the divorce decree. Thus, the campaign contributions are not exceptional."
--
Filed Under:
Other Poker News