Dwan and Hansen Skipped First Day of Play Altogether
Published on July 10th, 2013 5:00 pm EST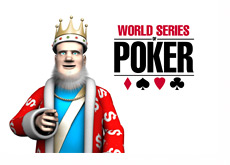 Two of the biggest names in poker, Tom "durrrr" Dwan and Gus Hansen, just took their seats for the first time in the World Series of Poker main event.
Both Dwan and Hansen registered to play on Day 1C of this year's WSOP main event, but neither player ended up playing a single hand on the first day of play. This resulted in their starting stacks of 30,000 chips being whittled down to roughly 18,000 by the time that they finally took their seats.
The reason behind Dwan and Hansen missing the entire first day of play in poker's biggest tournament? According to reports, there was a particularly juicy $3,000 a point Open-Face Chinese poker game taking place in Las Vegas, and "durrrr" and Hansen found the game to be too good to leave.
Given that such a big Open-Face Chinese game could easily produce pots in excess of $100,000, it's easy to see why Dwan and Hansen both skipped the first day of play in the main event, at least from a financial standpoint.
However, you would have to figure that Full Tilt Poker couldn't have been too happy about the fact that all three members of their squad of sponsored players, "The Professionals", were absent from the first day of play at the WSOP main event. Sponsored Pokerstars players, however, were out in force.
As of the time that this article was written, Dwan was eliminated from the main event, while Hansen is still hanging on.
--
Filed Under:
The World Series of Poker