Calculation Formula To Be Based on Player's Final Balances as of April 15th, 2011
Published on August 2nd, 2013 11:32 pm EST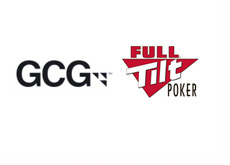 US-based customers of Full Tilt Poker have been waiting to receive their balances from the company since April 15th, 2011. Finally, after over two years of waiting, there appears to be some good news for those who have been tortured by this multi-year wait.
Earlier this week, via FullTiltPokerClaims.com, The Garden City Group, Inc. ("GCG"), updated Full Tilt Poker's US-based customers on the state of their trapped balances. Note: Garden City Group is the Claims Administrator that was appointed by the US government to handle the disbursement of funds owed to Full Tilt Poker's former US customers.
GCG disclosed a couple of important pieces of information, including:
1. The claims process will be starting "shortly".
2. The calculation formula for determining how much money each person receives will be based on players' final balances as of April 15th, 2011.
Point #2 is a very important one, as there was some worry that the calculation formula might be based on the deposits each player made to the site, and not the actual balances that were owed to players when the site was shut down in April of 2011. This calculation formula was the only fair formula that could have been used.
--
The next step of the process will be for GCG to email all of the people that are eligible to submit a claim. Once the deadline for a submitting a claim has come and gone, GCG will verify all of the claims using data supplied by Full Tilt Poker. The verified claims will then be added up - if the total money claimed is less than the amount of total forfeited funds that is available, every player will receive their money in full. If the total money claimed is more than the total forfeited funds, players will receive payments "on a pro rata basis".
--
GCG advises people to continue to monitor FullTiltPokerClaims.com for more updates in the future.
Source:
FullTiltPokerClaims.com
--
Filed Under:
Online Poker Rooms
|
Poker Legal Issues