Adelson Reportedly Still Steadfastly Opposed to Online Poker
Published on August 12th, 2013 6:51 pm EST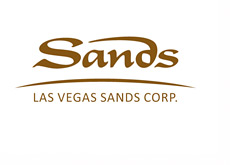 There was some hope earlier this weekend that Sheldon Adelson, Chairman and CEO of the Las Vegas Sands, had reversed his position on online poker.
The rumour that was swirling this past weekend was that Adelson had flip-flopped on his stance towards online poker and was now going to support a federal online poker bill. This would have been very big news, as Adelson is an extremely powerful and influential figure in the gaming industry.
Unfortunately, the rumours of Adelson switching to the pro-online poker camp appear to be false.
Jon Ralston, a well-connected Las Vegas based "political journalist", had this to say via his
Twitter account
this weekend:
"Yes, people often get stuff wrong on the Internet. Adelson folks tell me he is as committed as ever vs. web poker"
--
The rumour about Adelson switching camps was very surprising, as Adelson has been VERY outspoken about the supposed downsides of online poker. Adelson has gone on the record multiple times in his opposition of online poker, and it seemed unlikely that he would do such an about-face. Adelson doesn't seem to be the type of person who would change his opinion on something very easily.
In the end, the rumours turned out to be false, and Adelson remains a key opponent of regulated online poker in the United States.
--
Filed Under:
Other Poker News