Delaware Will Become Second State to Offer Real Money Online Gambling
Published on October 31st, 2013 2:03 am EST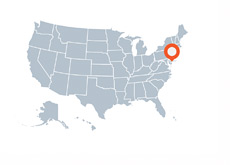 According to the Washington Post (link below), Delaware is set to become the second state to offer real money online gambling on Thursday.
According to the article, Delaware lottery officials will begin a "soft launch" on Thursday. This soft launch will include a "select group of preferred players" and is intended to test the stability of the software. Lottery officials will also be making sure that there are no issues when it comes to transferring money between casino and player accounts.
Assuming that things go well, a full launch is set to take place sometime in November.
--
With the "soft launch" on Thursday, Delaware will join Nevada as the only two states to currently offer intrastate online gambling. Nevada launched online gambling earlier in the year, with Ultimate Poker first opening its doors in late April. WSOP.com was the second site to launch in the state, as they opened their doors about a month ago.
By the end of November, three states - Nevada, Delaware and New Jersey - will offer real money online gambling.
Source: WashingtonPost.com -
Delaware Officials Eye Launch of Online Gambling With Select Group of Initial Players
--
Filed Under:
Other Poker News