Sheldon Adelson Continues To Attack Online Gambling
Published on November 22nd, 2013 10:18 pm EST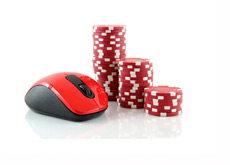 The Washington Post revealed earlier this week that Sheldon Adelson, Chairman and CEO of the Las Vegas Sands and one of the world's richest men, was going to be spearheading a massive anti-online gambling campaign in 2014.
Adelson, who is seeking a federal ban on online gambling in the United States, has long argued about the "dangers" of online gambling. According to Adelson, online gambling is a cancer that prays on the weakest members of our society, destroying families in the process.
According to a recent article in Forbes (link below), Adelson has said that he is willing to spend "whatever it takes" to prevent the spread of online gambling in the United States. Adelson, who has a net worth well in excess of $30 billion, has shown a willingness to spend heavily on issues and political candidates that he believes in. During the 2012 US Presidential election, Adelson donated an eye-popping $50 million+ to various super PACs. When Sheldon Adelson says that he is willing to spend whatever it takes to secure a federal online gambling ban in the United States, he means it.
Adelson has hired a number of prominent former elected officials to help push his anti-online gambling message, including Wellington Webb, Blanche Lincoln and George Pataki.
--
Adelson's attack on online gambling puts him into direct opposition with most of his competition, including the likes of Caesars and Boyd Gaming, both of which are throwing their hats into the online gambling ring.
Adelson has said that online gambling is "suicidal" for the US casino industry, and that "non-branded web sites would eventually saturate the market with financial incentives that casino-branded offerings would inevitably need to match to stay competitive", which would hurt profit margins. Eventually, Adelson argues, social media companies such as Facebook and Twitter will enter the online gambling business and crush the casinos.
Don't bother with online gambling, Adelson is warning his land-based casino brethren, as it will cannibalize your brick-and-mortar business.
--
Sheldon Adelson is committed to spending large sums of his personal wealth so that online gambling comes to a sudden halt in the United States.
Will he be successful?
Source: Forbes.com -
Sheldon Adelson Says He Is 'Willing to Spend Whatever it Takes" To Stop Online Gambling
--
Filed Under:
Online Poker Rooms