Ivey League Launches, Crashes
Published on January 30th, 2014 4:29 am EST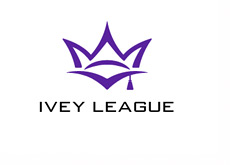 Earlier this week, "Ivey League", which is the new instructional online poker video site on the market, launched to a great deal of fanfare.
So much fanfare, in fact, that the site quickly crashed.
Here is what the @IveyPoker Twitter account had to say about the embarrassing crash:
"You guys love the new site so much that we've exceeded our bandwidth. Please stay with us as we work to resolve some technical issues"
--
In early 2013, Phil Ivey acquired LeggoPoker, which was a popular online poker training site.
The stated goal of the purchase was to launch a new training site, "Ivey League", which would form part of the "Ivey Poker" network. "Ivey League" is using all of the content purchased from LeggoPoker to help beef up the offerings on their site.
There is a very impressive roster of coaches on "Ivey League", including:
Phil Ivey
Patrik Antonius
Cole South
Andrew Lichtenberger
Dan Smith
Jennifer Harman
Justin Pechie
--
"Ivey League" released a number of new videos to coincide with their launch, including a PLO strategy video featuring Phil Ivey and Cole South and a "Pot Odds" video from Jennifer Harman. In addition, there is an "Ivey Life" video that features Phil Ivey and Mike Leah playing out a basketball prop bet.
"Ivey League" offers three different membership tiers "Undergraduate" (free), "Bachelors" ($9/month, $70/year) and "Masters" ($75/month, $500/year).
"Undergraduates" get access to the "Ivey League" forum and "undergraduate" videos. "Bachelors" get access to the forum, "undergraduate" and "bachelors" videos, while "Masters" get access to the forum, undergraduate/bachelors/masters videos and a monthly Q&A session.
--
It will be interesting to see if "Ivey League" can become a major player in the online poker training video market.
Note:
we were not compensated in any way for this article, and we have no relationship with Ivey League or Ivey Poker
Source:
Ivey League
--
Filed Under:
Other Poker News