GCG Announces That They Are Conducting Bank Testing Process
Published on February 14th, 2014 10:16 pm EST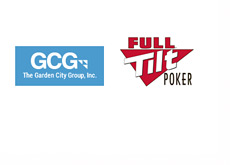 Many former customers of Full Tilt Poker are eagerly awaiting word of when their long-trapped account balances will be hitting their bank accounts.
Earlier this week, the Garden City Group, Inc. ("GCG") provided a small update in which they said that they have initiated a "bank testing process", and that Petitioners may be noticing zero-dollar transactions in their bank accounts.
According to the GCG, this is "a normal part of the bank testing process in preparation of ACHs". The GCG will be using the ACH payment system to pay petitioners with approved petitions.
The GCG noted in their update that if a Petitioner doesn't see a zero-dollar transaction in their bank statement, this doesn't mean that they are ineligible to receive a payment. Instead, "not all banks post these notices during the testing process."
--
In late January, the GCG revealed that a first round of payments had been approved by the Department of Justice Asset Forfeiture and Money Laundering Section. This first round of payments includes approximately 30,000 Petitions and $82 million worth of funds.
This first round of payments is expected to be made by the end of the month.
--
Further rounds of payments (including those people who did not confirm their account balances in time and those tagged as affiliates) are expected to be made later in the year.
Source:
Full Tilt Poker Claims Administration
--
Filed Under:
Other Poker News