Coalition is Being Funded By Sheldon Adelson
Published on February 17th, 2014 12:55 am EST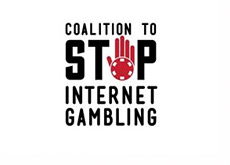 The Coalition to Stop Internet Gambling, which is being funded by the deep-pocketed Sheldon Adelson (Chairman, CEO of Las Vegas Sands Corporation), launched their first video on Youtube earlier in the week.
The co-chairs of the Coalition, former NY Governor George Pataki, former Arkansas Senator Blanche Lincoln and former Mayor Wellington Webb, have been spreading Adelson's anti-online gambling message through various op-ed pieces. Earlier in the week, the campaign was stepped up even more when the Coalition released their "Don't Let the Games Begin" advertising campaign on Youtube.com and on their web site, StopInternetGambling.com.
The "Don't Let The Games Begin" video hits all of the major talking points that anti-online gambling activists have been using for years - that online gambling will infiltrate the computers, phones and tablets of every person in the United States (especially the vulnerable) and ruin many households, and that online gambling helps to fund terrorist interests. The Coalition also threw in mentions of Al-Qaida and 9-11, hoping that they will scare people into backing their anti-online gambling interests.
--
The video can be viewed below:
--
Sheldon Adelson is a very, very rich man who has no problem shovelling tens of millions of dollars into initiatives that he is passionate about. It will be interesting to see how far he gets with his anti-online gambling campaign.
--
Filed Under:
Other Poker News