PartyPoker Incurs The Wrath of Google
Published on April 25th, 2014 9:02 pm EST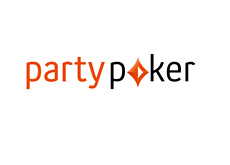 Partypoker.com, along with PartyCasino.com, has incurred the wrath of Google and disappeared from the search engine giant's results, at least for the time being.
According to Egrmagazine.com (link below, article behind paywall), two of Bwin.Party's biggest sites, PartyPoker.com and PartyCasino.com, disappeared from Google earlier this week.
According to NetMarketShare.com, Google currently has 69.55% of total global desktop search engine market share - add in Aol.com and Ask.com, which both use Google search results, and you have roughly 70% of the world's Internet users that wonít be seeing PartyPoker.com or PartyCasino.com in their search results. If you add in mobile and tablet results, Google's market share becomes even larger.
I'm not sure exactly how many of Bwin.Partyís new users arrive via Google, but I would imagine that the percentage is substantial. As EgrMagazine.com says, the company could face a "substantial financial hit" if they donít remedy the situation in short order.
-
A search for "Party Poker" in Google returns Partypoker.net, while a search for "Party Casino" returns Partycasino.nl.
-
Companies that run afoul of Google's Terms and Conditions usually do so due to unnatural and over-aggressive link building. A recent example of this would be the popular site RapGenius.com which was temporarily banned from Google due to their link building practices.
The good news for Bwin.Party is that Google is pretty responsive when it comes to high profile situations such as this. Bwin.Party has the opportunity to recover in Google's results if they bring themselves back into compliance with Google's rules.
Source: EGRMagazine.com -
Partypoker hit by Google search penalty
Source: NetMarketShare.com -
Google Global Market Share
--
Filed Under:
Other Poker News