Tony G Elected to Five-Year Term in European Parliament
Published on May 26th, 2014 3:16 pm EST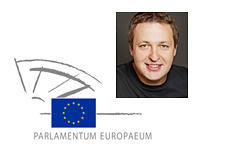 Antanas Guoga, aka "Tony G", won a five-year term in the European Parliament earlier this week.
Tony G, who was representing Lithuania's "Liberals' Movement" party, won one of the 11 seats that were allocated to Lithuania. The final results of the election will be announced in a week's time, but it certainly appears that Tony G was successful in his European Parliament election bid.
Here is what Tony G had to say via his Facebook account about his victory:
"Today we made history in Lithuanian politics - for the first time Liberals have won two seats in the European Parliament. My sincere thanks go to all the voters, those who supported and helped me along the way!"
Prior to the elections, Tony G vowed to "change Lithuania" and that Lithuanian politics needed "new people and new blood".
-
The mercurial Tony G made a name for himself in the poker world thanks to his outlandish antics in televised cash games and tournaments. Who can forget Tony G's outbursts against the likes of Ralph Perry and Surinder Sunar?
Tony G is a successful businessman thanks to his association with companies such as Pokernews.com. As a matter of fact, prior to the election, Tony G declared his assets to be in excess of $36 million USD (LTL 93 million). Tony G has promised to put his business knowledge to good use as his represents Lithuania in the European Parliament.
Source: Baltic-Course.com -
Lithuania Elected 11 European Parliament Members
--
Filed Under:
Other Poker News